Employment Opportunities at GES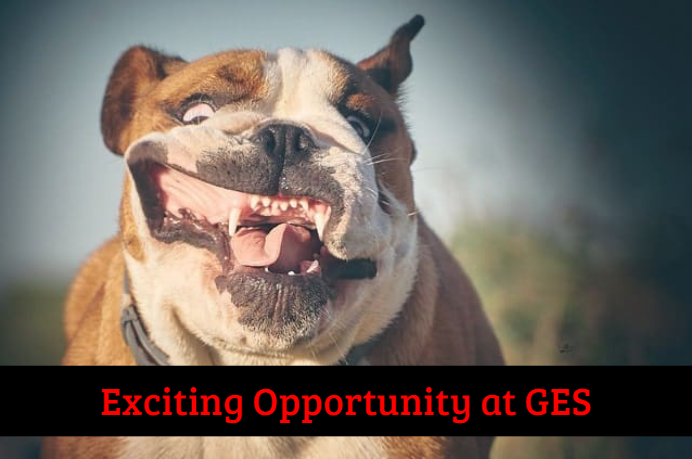 Opportunities
Junior High Math/Assistant Principal Vacancy
Paraprofessional (Posted June 22, 2022)
Do you have a passion for working with young children? Does the thought of helping children grow socially, emotionally, and academically through play and exploration get you excited? Would you like to work in a school setting with a family atmosphere that embraces creativity and a team approach? Are you interested in working school hours only, so your work schedule is the same as the children in your life? If you answered 'yes' to any of these questions, this is a great prospective job for you.
Germantown Elementary is looking for a paraprofessional to add to our team for the 2022-23 school year. Candidates must either be paraprofessional certified or be willing to get paraprofessional certified before the start of the new school year. The certification process is relatively simple, and we will help you every step of the way.
Full Time Substitute Teacher (Posted June 22, 2022)
This position entails covering maternity leaves and any other miscellaneous faculty and staff absences for the 2022-23 school year. A K-8 Illinois teaching certificate is preferred. This position would be great for someone yet to find a teaching placement who would be interested in a secure job at one school as opposed to working in many different schools. It would serve as a stepping stone for other potential teaching opportunities in the future and allow for the candidate to gain experience in a multitude of classroom settings. It would also be the perfect position for someone that needs a change. Maybe retirement is right around the corner but the demands of being a full-time classroom teacher are just too much. This position is a happy medium between retirement and being solely responsible for a classroom.
Bowling Coach (Posted June 22, 2022)
GES is jumping on the bowling bandwagon for the 2022-23 school year, and we are looking for a coach for our inaugural year of Bulldog Bowling. If you have some time to SPARE and bowling is in your LANE of expertise, we would love to STRIKE up a conversation with you.
Some of the details of the grade school bowling league include:
Mid-December - Early January: Tryouts/Practices Begin
January 31-March 3: Regular Season
Week of March 7: Individual Tournaments
March 12 & 19: SIJHSAA Regionals and State
Bartelso Bowl will be our 'home' bowling alley.
The Mike Gebke Memorial Foundation will sponsor our participation in the league and take care of scheduling.
Now is an exciting time to join our Bulldog family as we are growing. We will be starting a new Transitional Kindergarten Program for the 2022-23 school year, and we are in the midst of preparing for a major construction project. In the Summer of 2022 we will break ground for an addition that includes 2 early childhood classrooms and a new gymnasium. This is a once-in-a-lifetime opportunity to get a front row seat for all the excitement to come.
Germantown Elementary is a small PK-8 district in southern Illinois, approximately 40 miles east of St. Louis. Why GES?
At GES, we foster a family atmosphere that embraces a team approach.

Faculty/Staff are treated as professionals and given lots of autonomy.

Social emotional learning is a focal point in the district.

Student academic achievement is in the top 10% of schools statewide with no underperforming student groups.

Community support of the school is overwhelmingly positive.

We offer a Gold Circle of Quality PreK Program.

We are a fiscally responsible school district with the 4th lowest operating expense per pupil in the entire state of Illinois.

The district has earned the highest financial profile designation of 'Recognition' for 19 consecutive years.

Our faculty/staff is given the freedom to dress casually every day of the school year. We work hard, have fun, and dress comfortably at GES.
Interested candidates are asked to contact Robin Becker via email, rbecker@ges60.org, or phone (618)523-4253. Interviews will begin immediately and continue until all positions are filled.