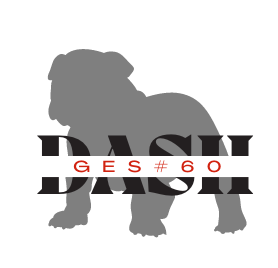 We are excited to announce that the 19th Annual Bulldog Dash will be in person with a Neon theme.
When: Friday, April 28th, 2023 5k starts at 6:00 pm 2k starts at 7:00 pm
Location/Courses: Start and finish for both events will be held at Schoendienst Field, Germantown, IL Address: 100 E. Park Rd, Germantown, IL (Located 45 minutes east of St. Louis off of Route 161)
Shirts: Event T-shirts will be provided for pre-registered entrants. Race day and late registrations are not guaranteed a shirt.
Attendance Prizes will be awarded.
Registration: $25 Postmarked by 4/5/23; Registrations received/postmarked after 4/5/23 are not guaranteed a T-shirt. Race Day Registration: 4:00 p.m. – 5:45 p.m.
NOTE: Event may be cancelled due to threatening weather. Entry fees are non-refundable.
For Information: Registration forms can be downloaded from www.ges60.org.
For race information, call Michelle Winkeler at 618-660-6138.

All proceeds raised will go directly to Germantown Elementary SD #60.
Click here to register for the 19th Annual Bulldog Dash online.
The "Bulldog Dash" Committee will once again be offering the new sponsor incentive in 2023. Anyone who secures a NEW sponsor will receive one free race registration to be used for the 2023 "Bulldog Dash" ($25 value)! Friends and Family are encouraged to consider reaching out to their place of employment, businesses, and corporations to request their support of the school's largest fundraising event. Click the link below to access the New Sponsor Incentive Form.
Paper Copy of Registration Form